Describing the problem:
1. What problem are you having?
I want to make an activity stream that only includes new topics (NOT posts on topics). A screenshot of the settings to do this would be helpful if at all doable
2. What were you doing when the problem occurred?
N/A
3. Picture/Video of the problem: (an error code should be pasted here, please use "code" bbcode)
Here is my setting now:
This gives me topics + posts on topics.

I ONLY WANT "X MEMBER CREATED A NEW TOPIC CALLED" in my stream!!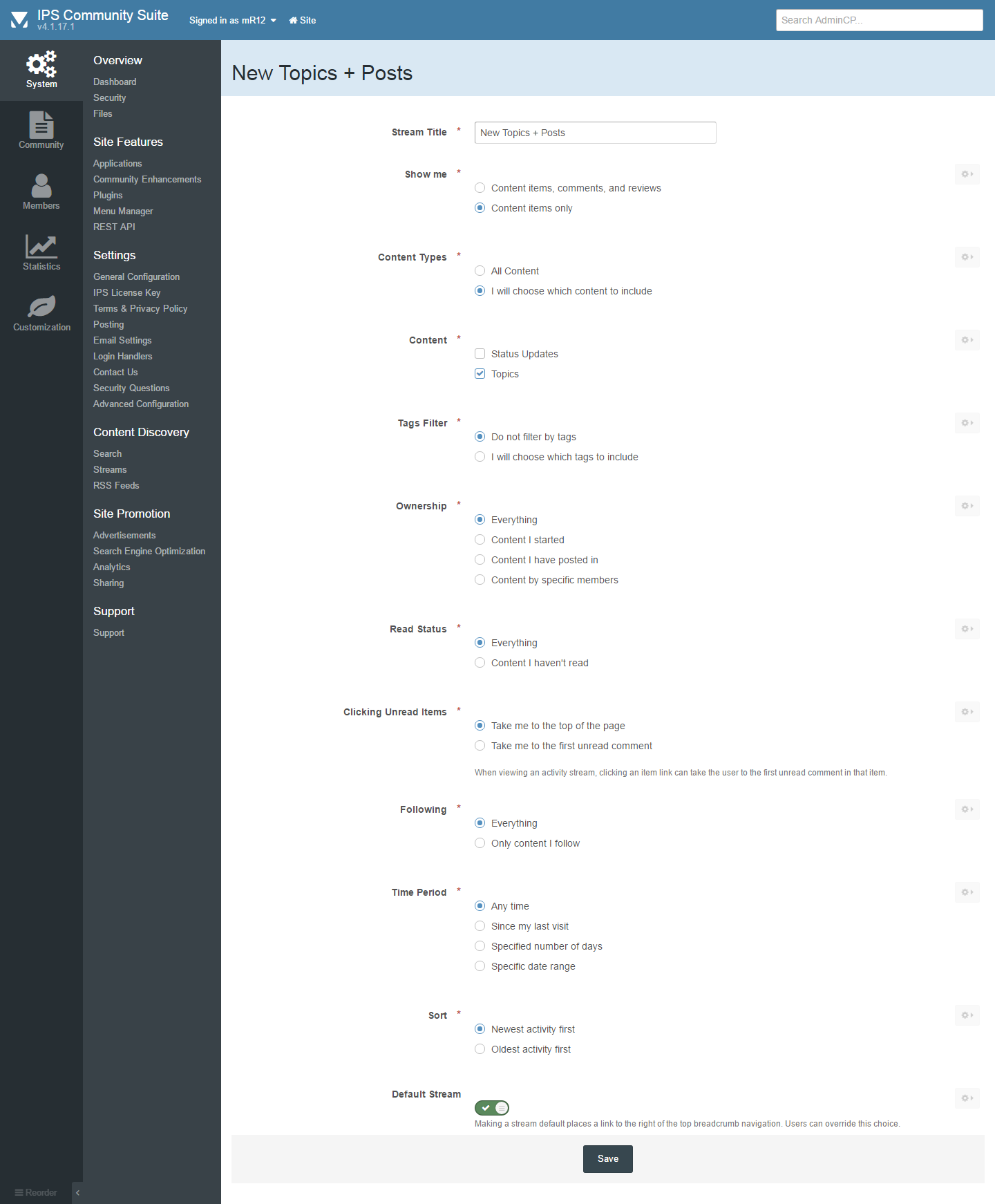 Versions:
4. What version of IP.B are you using?
4.1.17.1
5. What PHP version are you running?n/a
Required links:
6. Who is your web hosting provider?Not relevant to the problem
7. What is your board URL? (you can send it via PM if we ask you for it)
IP.B Package/Miscellaneous
8. Where did you download the IP.B installation package? (please provide a link)

9. What did you try to solve the problem?
Looked @ IPB Support Topics, no help.
10. What username and password can we use to see the problem.
Customization:
11. Do you have any hooks/mods installed?
None that will affect this problem
12. Are you using a custom or default skin?
Carbon