Submitter
File Information
Submitted: Dec 10 2018 02:58 AM
Last Updated: Dec 10 2018 02:58 AM
File Size: 2.12MB
Views: 3328
Downloads: 688
Compatibility: 4.3.x
Download [PAID] Vulpes Theme - 2.0 Big Update 2.0.1
0
Version 2.0 is based on my new framework. Now you have a lot of theme settings. Customize header, navbar, slider, articles, popups, comments, forms and more!
If you have a slow hosting, when you save theme settings this will take a moment, up to 1 min, maybe server will show you a Error 504, but is only information about not feedback request and you should refresh tab after a few seconds later. All settings will be saved. This is realy big framework, you can change a lot of elements of design.
Use Install New Theme, not upload a new version.
Vulpes Theme
Vulpes is a new unique theme in darkcolors and gradients.
Can be used for any forums. Have a lot of settings and you can fully customize it.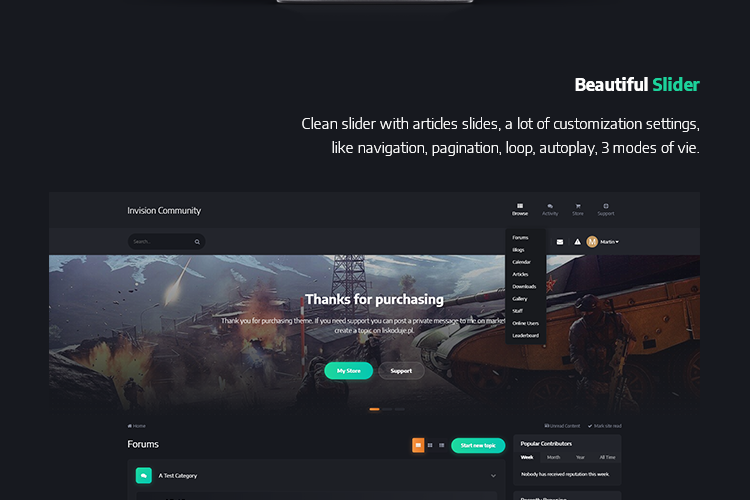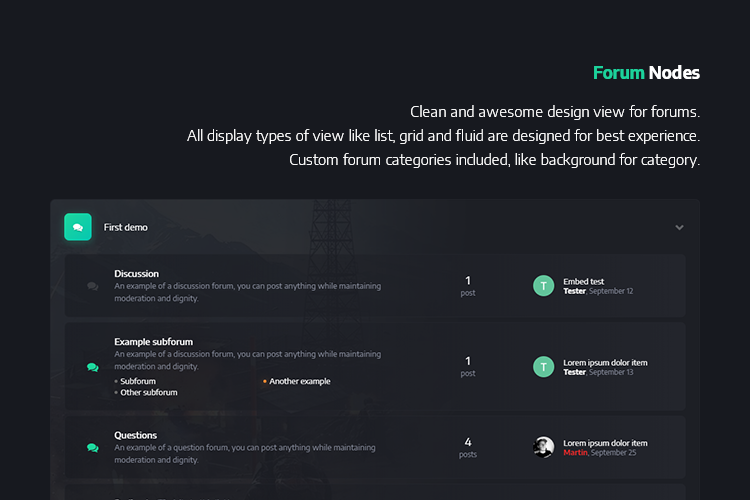 Some fixes and changed default settings.
Other files you may be interested in ..
2,193

Total Files

40

Total Categories

440

Total Authors

1,519,122

Total Downloads

F100

Latest Submitter
18 user(s) are online (in the past 15 minutes)
1 members, 16 guests, 0 anonymous users
Astaroth, Bing (1)
[PAID] Vulpes Theme - 2.0 Big Update